How to Post Anonymously on Facebook in 5 Easy Steps
November 30, 2022
An anonymous profile is the best option for anyone looking to stay safe when using a social media platform like Facebook. Discover easy steps on how to post on Facebook anonymously.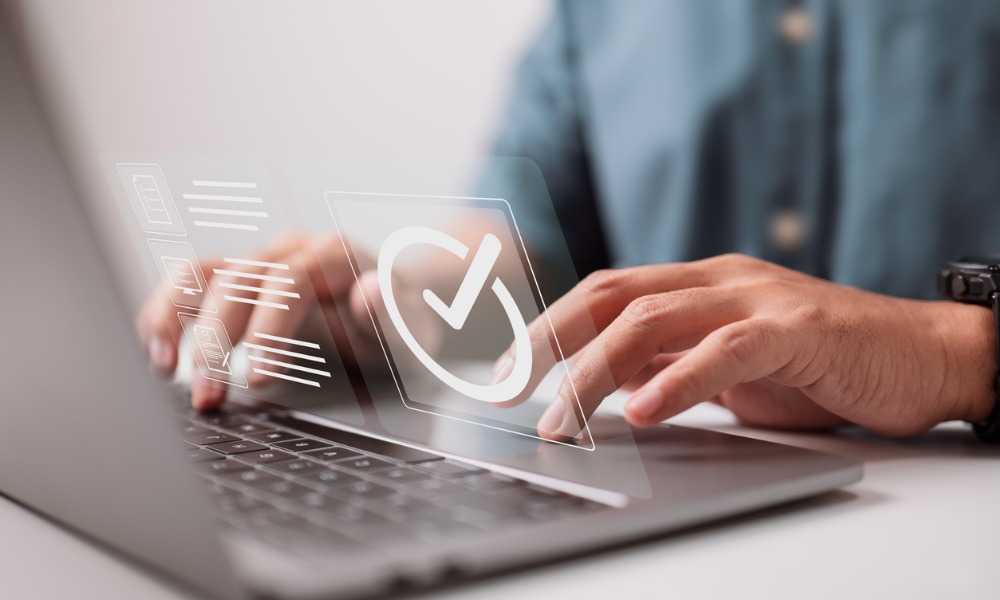 Key Takeaways:
Why post anonymously on Facebook

Protect your privacy
Avoid annoying online attention
Keep your personal and professional life separate

How to post on Facebook anonymously

Set up a fake phone number or email
Create a new Facebook account
Choose a profile picture
Add friends
Start posting on Facebook

Common pitfalls to avoid when using Facebook anonymously
Nothing is private in the modern digital realm, where cybercrime cases are skyrocketing. Tech tools such as social media networks like Facebook, emails, and smart devices mean losing your private data to cyber criminals may not be as tough as you think. Over 1 million Facebook users' passwords and usernames were compromised in the fall of 2022, so understanding how to post anonymously on Facebook is critical.
Why? Each picture you add to your Facebook page under a public account is risky. Every event invitation and friend request you accept puts your private data in danger.
Cybercriminals are always on the watch to steal your data and passwords. They use advanced technologies to bypass authentication systems and breach your online privacy.
This guide will provide a few ways to help you keep your personal information safe and secure on Facebook. The best, most effective way is to create another account with a long-term rented phone number.
Why Post Anonymously on Facebook?
Facebook, with about 2.93 billion active users, is the most-used social media platform globally. This impressive figure appeals to cyber criminals who breach users' personal information for various reasons. Here are a few reasons to use Facebook anonymously:
Protect Your Privacy
Using a temporary phone number to sign up helps ensure you'll be safe in case of a data breach. You won't worry about your confidential data getting into the hands of unauthorized people.
Avoid Unwanted Online Attention
An anonymous Facebook profile helps you avoid unwanted attention from schoolmates or work colleagues. You won't have to make friends and associate with people you don't know. This prevents them from prying on your private life through Facebook.
Don't worry about getting disconnected from the online world. You can notify your trusted friends and loved ones so they know your new identity.
Keep Your Personal and Professional Life Separate
A company's Facebook page admin may consider creating an anonymous professional account. The account allows you to post on Facebook anonymously without revealing your private life to the public. An anonymous account keeps your personal data safe for those in the social media marketing industry.
Having an anonymous Facebook account comes with many benefits, such as being able to post and view Facebook stories anonymously. This protects your private information from unwanted access and scrutiny. 
How to Post on Facebook Anonymously in 5 Steps
Using Facebook and Facebook Pay anonymously is relatively fast and straightforward. You should keep your profile picture and name blander to avoid catching someone's attention. Follow these steps to create an account and post on Facebook anonymously:
Set Up a Fake Phone Number or Email
Use a long-term rented or temporary phone number rather than using your personal email or number to sign up. This prevents your login details from getting linked to your confidential information.
Work with a trustworthy temporary phone number provider to guarantee your safety online. You choose a temporary number to receive SMS online. Then get a verification code online to register your anonymous Facebook account.
A bypass 2FA phone number online allows you to receive a Google SMS verification code when creating a new email address. Be sure not to include your personal data when setting up your fake email address.
Create a New Facebook Account
Use the fake email address or temporary phone number online you created in the step above to set up a Facebook account. This allows you to achieve your goal of using Facebook anonymously.
Visit Facebook.com and click on the "create new account" button. Use fake names, a long-term rented phone number or email, gender, and birthday.
Facebook will ask you to allow access to your contacts – do NOT accept. This prevents you from appearing on the "People You May Know" suggestions for other users you barely know.
Don't include any details that may reveal your identity, and set a strong password you have never used anywhere online. Confirm the long-term phone number or email, so you don't provide the wrong one. Then click "sign up" to submit your request and receive an SMS online verification code to complete the process.
Choose a Profile Picture
Your profile picture is what makes other Facebook users decide whether to interact with you. It's advisable to choose a picture that won't reveal your true identity, like a generic image or Facebook avatar. Such pictures conceal your identity, but you can still choose one that matches your personality.
Add Friends
Be always mindful of who you add or accept on Facebook to avoid falling victim to fraud. Add only people you trust who won't share your new identity with others. You may want to send your friends and family private messages, so they know it's your new account.
Post and View Facebook Stories Anonymously
Creating a post on Facebook using your anonymous account is easy. Tap on the "what's on your mind?" section at the top of your feed to type your message or upload images you want to post. Alternatively, tap on your profile picture and select "post a status update." Then simply proceed to post your story.
Following these steps on posting anonymously on Facebook helps keep your original and private data safe. Just get a long-term phone number and take caution filling in the details when registering your new profile.
Issues to Look out for When Using Facebook Anonymously
Creating an anonymous Facebook account isn't always enough. Your privacy can be breached at any time if you aren't mindful of your activities on the platform. Here are a few tricks to help you stay anonymous and safe on Facebook:
Modify your privacy settings so no one can discover you on Facebook
Avoid adding your real name and location when posting or commenting on other user's posts
Never include your details, like a phone number, in your bio to keep it anonymous
Don't publicly socialize with other Facebook users on the app to keep your presence unnoticed
These little efforts and tricks will keep you using Facebook and Facebook Pay anonymously. You can still enjoy using the app without attracting any attention or getting your confidential data into the hands of the wrong people.
Get Expert Help with Using Facebook Anonymously
You won't ever have to worry about your online privacy again now that you know how to post on Facebook anonymously. You only need a long-term phone number or email to receive SMS online and verify your account, and you're on your way. 
The experts at Tardigrada can help keep your privacy while using websites and apps like Facebook. Our highly effective, reliable temporary phone numbers online allow you to sign up for any website without using your real identity or phone number. Get a virtual number for registering your social media account, website, or app – just sign up today!