The Best Services Like SMSpva for Every Purpose
July 13, 2022
In 2021, hackers attacked the wireless carrier T-Mobile and stole the private phone data of 50 million customers. 
Is there any way to be sure information on a private call will stay private? 
For years, services like SMSPVA (SMSPVA.com) have been a great asset in the fight for privacy, communication access, and a spam-free environment.
This platform and its competitors offer legitimate, private phone numbers to users who want to send and receive texts without risking their day-to-day mobile numbers.
Unfortunately, users need to find an SMSPVA alternative soon. The service is facing existential threats. The good news is that there are absolutely viable SMSPVA alternatives. 
In this guide, discover the advantages and drawbacks of different phone number services. Then, learn how to choose the right SMSPVA-adjacent option for yourself.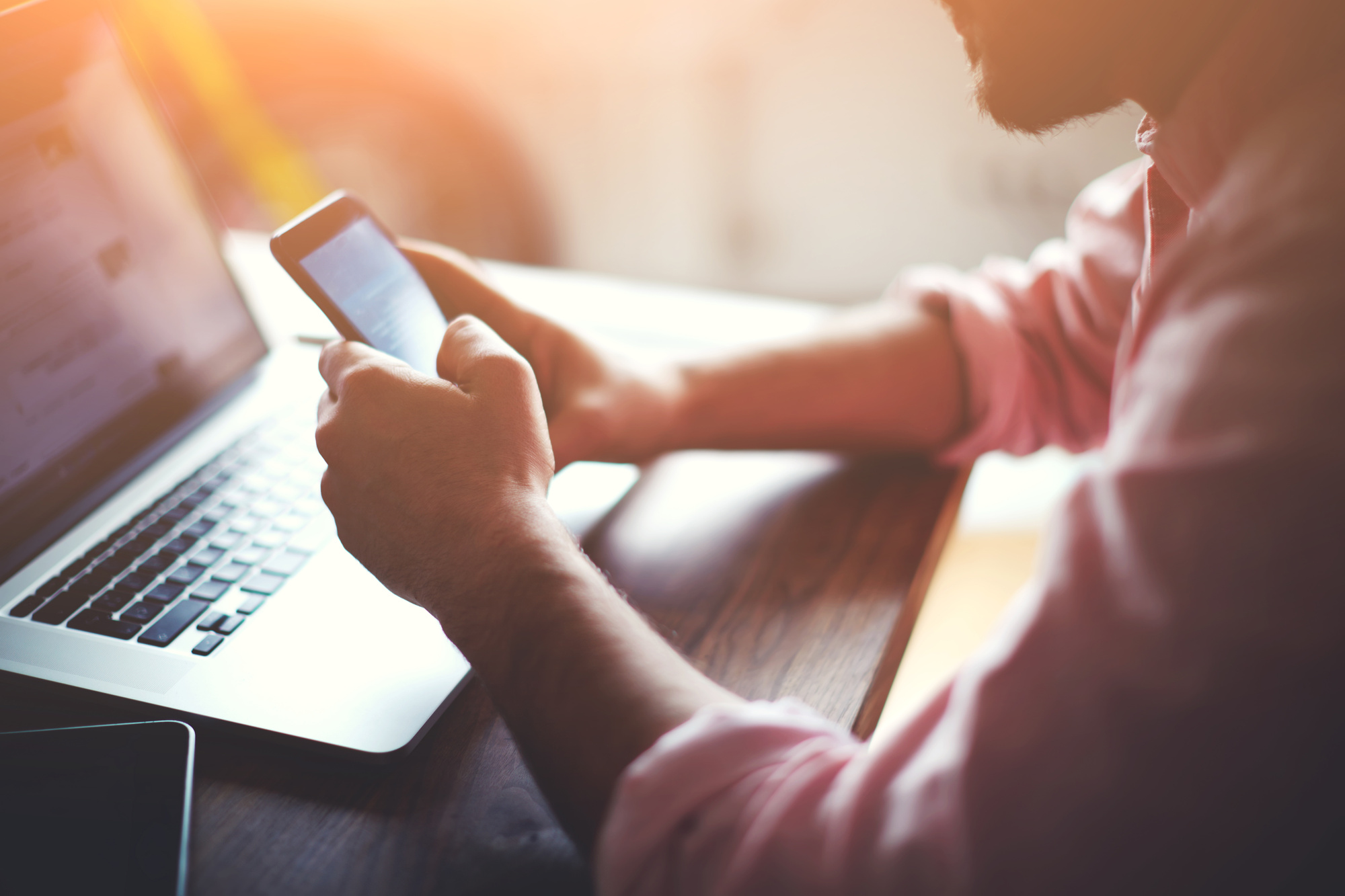 What Is SMSPVA?
SMSPVA is a Russia-based SMS PVA brand.
SMS PVA stands for "short message service, phone-verified account." SMS PVA services provide customers with temporary, legitimate (non-VoIP) phone numbers.
These numbers enable clients to receive—and, in some cases, send—text and picture messages. This way, you can receive SMS online, even without a mobile phone.
Why Use SMS PVA Services?
Customers often use SMS PVA services to use sites that require mobile verification when they don't have a private mobile phone number.
To bypass 2FA, a phone number online should be connected to a real SIM card; not every site is compatible with a VoIP number. 
Some sites use mobile verification to determine a user's country of residence—a determination that sites sometimes use to refuse specific content or services to that user. 
SMS PVA customers can elude this discrimination by using a mobile phone number from their preferred country.
For example, say you receive a Google SMS verification code online to your SMS PVA. If it has a United States SIM card, Google will believe you're in the U.S. 
Why Should You Use an SMS PVA Alternative?
Unfortunately, some SMS PVA services are facing investigations and shutdowns. Cybercriminals exploited these services to avoid anti-bot verification and to create and distribute malware on over 108,000 Android phones.
The malware successfully intercepted users' private SMS message data. 
The dual risks of an abrupt service shutdown and malware infections distributed by bad actors are making some customers nervous about using these services.
Moreover, many SMS PVA services are based in Russia. Russia is now facing sanctions over its acts of war. As a result, many Russian-based companies and programs are losing revenue and cutting back on services. 
How Much Do Services Like SMSPVA Cost?
To get a temporary phone number online, you might have to pay a fee. Some SMS PVA services, and similar alternatives, are free. But, most charge either a monthly fee or a one-time payment.
Most people paying a monthly fee to rent virtual numbers are solopreneurs. They run a business independently, and they don't want to use their personal phone number for business calls. 
In contrast, most people seeking free or low-cost SMS PVA services simply want to respond to text-based verification. 
What Are the Best SMSPVA Alternatives? 
There are four categories of alternatives to the SMSPVA brand. These are:
Phone-verified accounts
Voice over IP (VoIP) numbers
Mobile Phone SMS verification apps for mobile
Mobile phone SMS verification websites (accessible via browser) 
VoIP numbers are digital-only phone numbers. You can use them to make and receive SMS online and phone calls over the internet—instead of over cellular tower networks.
VoIP numbers are accessible and inexpensive, but they sometimes have low latency. They're not a great choice if your internet connection is unstable.
Moreover, some authentification protocols are not compatible with VoIP numbers. 
Phone-verified accounts are typically verified email, SMS, and, in some cases, social media platform accounts. These accounts are attached to a legitimate, physical mobile phone number, usually based in the United States. 
Phone-verified accounts are useful if you want access to ready-made accounts on multiple sites and apps. But, they can be on the pricier side.
Mobile phone SMS verification products can be apps or websites. Apps are great if you want to access the product from your own mobile phone or tablet. Sites can be accessed from anywhere you have internet. 
Of all SMS PVA alternatives, verification products are the most similar. These are private, often-anonymous lines.
Phone-Verified Accounts
You don't have to get a verification code online if you buy a pre-verified account. There are a few places to purchase phone-verified accounts. The most well-reviewed are:
GetPVA.com
BestPVAAccounts
PVAPoint
GetPVA.com is best if you want to buy accounts in bulk. Most account packages are sold in units of 50 or more. 
VoIP Numbers
VoIP numbers are increasingly popular. Vonage and Google keep adding features. Just make sure VoIP numbers are compatible with what you want to do before you choose one. 
Vonage
Vonage is the most reputable VoIP number provider. Popular features include:
Enhanced call forwarding
Toll-free Plus
Voicemail-to-email
Privacy protection with Selective Call Block
Vonage has no set price. 
Google Voice
Google Voice is free to anyone with a Google account. It can be used entirely in browser, but it also offers apps. 
Google Voice is not ideal for anonymity. It is great for call management and analytics. 
Free Tone
Free Tone is only available in the United States and Canada. It's a free, bare-bones VoIP. It gives you a number to verify accounts with, and for many, that simplicity is what makes it great. 
Ring Central
Ring Central is really designed for small businesses and call centers—and its pricing reflects that intent. But, it does offer a free trial. 
And, the individual plan starts at $14.99/month. That gets you a toll-free number and unlimited texts and calls. 
Mobile Phone SMS Verification Apps (Phone or Tablet)
Most mobile phone SMS verification apps are available on both the App Store and the Google play store. Free apps typically have ads or in-app purchases.
Apps are often the easiest way to get a temporary phone number to sign up for new accounts. Some of these apps enable you to maintain several numbers on a single smartphone. 
NextPlus
NextPlus is regularly one of the top-rated virtual phone number apps in the App Store. It offers unlimited, free text messages—both sending and receiving—and unlimited outbound calling at no cost. 
The main drawback is the ads. NextPlus can stay free because it's supported by in-app advertisements. 
Hushed
Hushed is available in the Google Play store for Android, and in the App Store. It offers users a free trial for three days. Users appreciate Hushed's many features, including:
Call forwarding and routing
DropBox and Slack integrations
Multiple lines
SMS and MMS services
Private, anonymous calling (no record on your carrier bill) 
Burner
Burner offers users disposable phone numbers which aim to maximize privacy. The app offers used second numbers from existing SIM cards. The app enables a 14-day free trial. 
Mobile Phone SMS Verification Sites (Browser)
There are two intriguing SMS verification sites to be aware of. The first is a platform that specializes in "application-to-person" (A2P) messaging. The second is a streamlined site available all over the world. 
Octopush SMS
Octopush is a unique SMS platform. It's specifically designed to send A2P messages worldwide, fast. With Octopush, you can rent a mobile number to send and receive SMS. You can also utilize an SMS with a dedicated landing page builder. 
5SIM.net
5SIM.net is available worldwide. It is incredibly affordable. It offers instant, automated SMS verification. 
It's easy to evade country restrictions and participate in contests with this simple, online service. 
Tardigrada.io: Temporary Phone Numbers, Real SIM Cards
If you're looking for services like SMSPVA, there are plenty to choose from. Perhaps the best SMSPVA alternative for you is a VoIP number. Or maybe your ideal SMSPVA alternatives are phone SMS verification apps or sites.
No matter your reason, services like SMSPVA are available worldwide—and right here. At tardigrada.io, you can get a temporary phone number with a real SIM card for $2.00. 
Verify your account on popular sites worldwide with a Tardigrada number. Ready to get started? Sign up today!