4 Ways to Get a Temporary Phone Number for Texting
December 7, 2022
If you want to protect your privacy online, get a temporary phone number for texting. Discover why you need a fake number and ways to get one.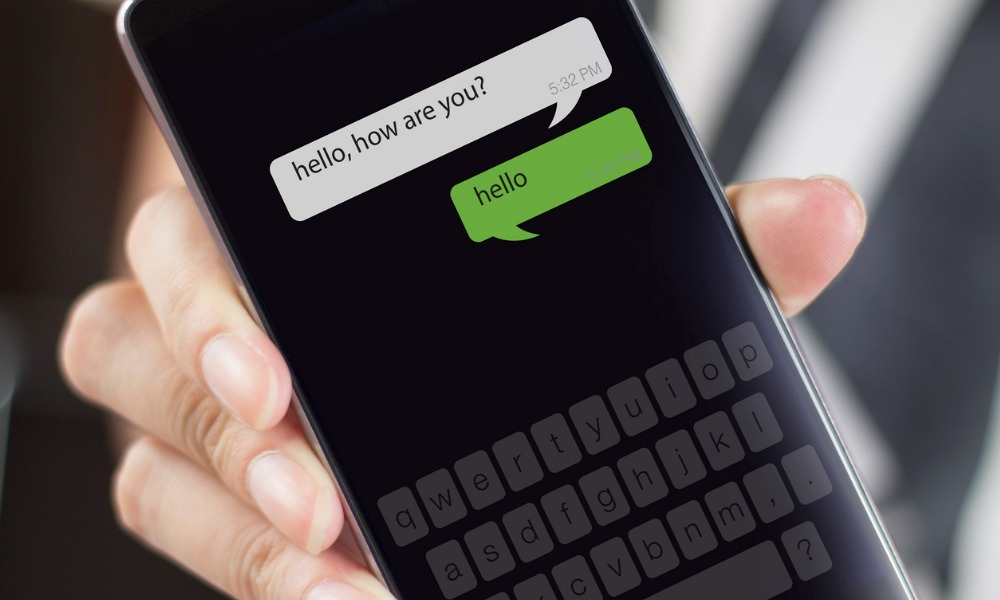 Key Takeaways:
Reasons to get a temporary phone number for texting

Preserve anonymity
Create multiple accounts on different websites or online services
Promote your business with efficiency

 How to get a free temporary phone number for texting

Receive SMS verification service
Install a temporary phone number app
Try a free, SMS-only service
Buy a prepaid cell phone

 Mistakes to avoid with your temporary number
Getting a temporary phone number for texting is a perfect way to stay private and safe in the modern world. It is a number that looks real and functions with a SIM card. A virtual number is usable online, meaning you can use it on any device.
The number operates on an online server where you activate it through a specialized service provider with any device. You can create accounts on websites and sign up for services requiring phone number verification after registration. The number allows you to get online verification codes for websites and services without using your phone number. This helps protect your privacy and safety, as such websites may sell your number to third parties.
A virtual phone number for sign-up offers many other benefits, like texting or calling people you don't know. This guide discusses why you may need a temporary number for texting. It will teach you different ways to get this number and common mistakes you should avoid.
Reasons to Get a Free Temporary Phone Number for Texting
Temporary or fake phone numbers are gaining more popularity as many people use them for various reasons. They help you perform tasks on the internet and social media platforms with confidence. Here are a few reasons why you may need to get a temporary phone number online:
Preserve anonymity: A temporary phone number allows you to access the internet and sign up for various services without using your real number. They offer complete privacy as they don't keep usage records on the internet and are difficult to trace.
Create multiple accounts on different websites or online services: A temporary phone number allows you to sign up for any app or website, allowing you to receive SMS online for verification purposes when registering for such services. You bypass restrictions on how many social media accounts or profiles you can have.
Promote your business with improved efficiency: Businesses use virtual numbers to better market their services and products online. These numbers help create many social forums and platform accounts to attract their prospects' attention.
These are a few reasons why you may need a virtual number. Other reasons could be to get more bonuses as a new user of different online services. It comes in handy when creating an account on a suspicious app or website without any risks.
How to Get a Temporary Phone Number for Texting
Virtual phone numbers are widely available, and you can get them in a few clicks or steps. Below are the top ways to get a bypass 2FA phone number online:
1. Subscribe to an SMS Verification Service
Subscribing to an SMS verification service from Tardigrada is the best way to get a temporary phone number. The company is the best temporary phone number service provider for all your needs.
Tardigrada lets you rent a secure, virtual phone number whenever you don't want to use your actual number. These numbers enable you to receive SMS verification codes when signing up for a service or an account. You register, verify, and start texting on various accounts like:
Google
Tinder
Microsoft
Facebook
Instagram
WeChat
All you need is to create an account using your real phone number, buy credits, and start texting with your virtual number. Use this number from USA-based carriers to sign up with your preferred service and quickly get a verification code online. These codes are often sent to your dashboard, where you access them anywhere you have an internet connection.
2. Install a Temporary Number App
Many apps are available to provide new virtual numbers to help you make calls and send texts anonymously. They offer these numbers in nearly any area code and allow you to destroy or "burn" after use. Anyone who calls you on the number will get an "out of service" notification.
Some apps have a limited number of free texts or calls and charge a certain amount for additional use. Make sure you read the instructions provided before you sign up. Some of the options include:
These are some of the other apps that provide a secondary number to use for sending and receiving texts and calls. They are destructible upon use to protect your anonymity and safety while using modern social platforms.
3. Try a Free, SMS-Only Service
An SMS-only service allows you to send and receive SMS texts with people you don't know. It eliminates the need to use your actual number to guarantee safety and anonymity. Such a service is free to use and offers free texts.
4. Buy a Prepaid Cell Phone
Burner or prepaid cell phones are inexpensive models that operate with some of the popular carriers like AT&T or Verizon. They come with instructions for activating and using your new device, which is generally a straightforward process. You'll receive several calls and text messages for free and buy more as needed.
There are plenty of options for temporary phone numbers, but Tardigrada is the best choice. Tardigrada's numbers are safe, reliable, and effective, unlike many of the other options for temporary number apps, prepaid cell phones, and free SMS services.
Tardigrada's numbers are hosted by popular USA-based carriers, so no one will ever suspect they are fake. They use highly encrypted firewalls to prevent risks like data loss that most options above face.
Tardigrada allows you to create multiple social media accounts and verify them instantly without a fuss. These numbers are unlimited, so you can subscribe and use them as often as you want. You stay anonymous and secure online, as Tardigrada's numbers won't link the account to your personal information.
Common Mistakes to Be Aware Of
Temporary phones are a popular choice for many people, as they offer a private way to communicate with others. There are plenty of benefits to using a temporary number, but it is easy to make mistakes and get negative experiences instead of positive ones. Here are some of the common mistakes to avoid:
Read the instructions or guidelines provided to avoid incurring penalties
Do thorough research online to find a reliable app or service provider
Understand your needs, including a budget, to get a fake number that fits your needs
Getting a temporary phone number online is easy and beneficial when done right. Make sure you read the provider's instructions, do plenty of research, and choose a number for your specific needs.
Get a Temporary Phone Number for Texting Today
There are various ways to get a fake phone number for texting or calling other people online. The first option is to contact a reliable SMS verification code service to verify your accounts. You may download an app, buy a prepaid cell phone, or look for a free, SMS-only service. Your safety and anonymity will be protected, regardless of the method you choose.
The experts at Tardigrada are reputable providers of virtual phone numbers with two years of industry expertise. Our temporary numbers help users receive SMS verification codes to verify their accounts on various platforms and websites. Just sign up today to get a temporary phone number online for your needs.