Solving TikTok's Top Phone Number Verification Issues
September 28, 2022
Everyone loves TikTok, but not everyone loves TikTok phone number verification issues. This guide will help you resolve your account verification issues.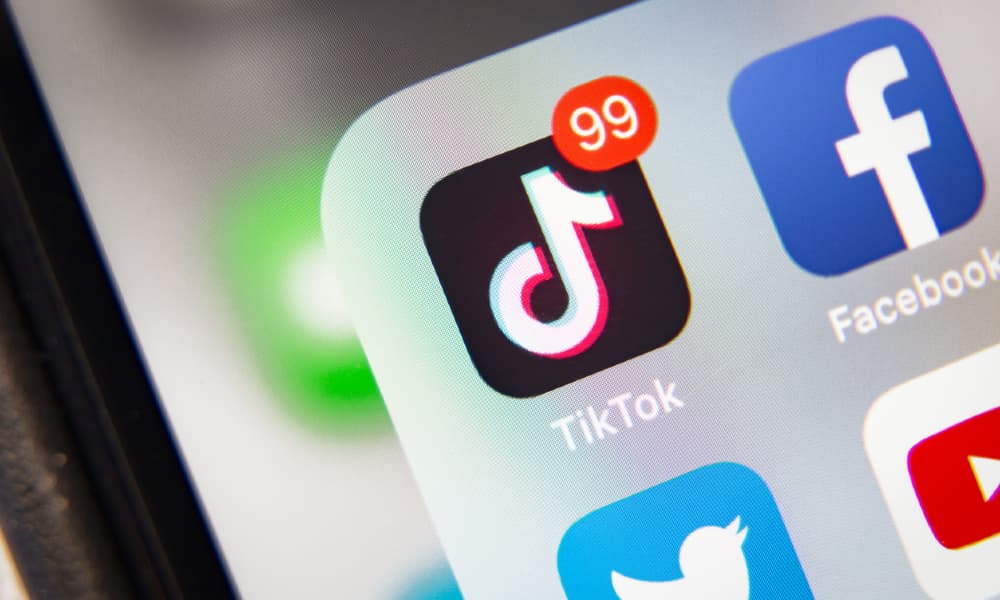 Are you having TikTok phone number verification problems? Are you getting a "TikTok Account Not Found" message? Or are you unable to log into TikTok on your new device? Don't worry; you've come to the right place. TikTok is undoubtedly one of the world's most popular social media apps, with over one billion monthly active users. However, TikTok similarly demands a phone when creating an account, just like you must have one to sign up for Instagram, Facebook, or Twitter.
This blog will go through the top TikTok phone verification issues you might face if you use this platform very often. You will also learn how to resolve these issues if they pop up suddenly.
Why Does TikTok Request Phone Number Verification?
You'll notice a request for your phone number when you create a TikTok account before accepting your request for the app. This is to enforce the Terms of Service you consent to when downloading and using the app. Phone number verification is also required for the following reasons:
1. To Validate Users
TikTok introduced the phone number verification process to validate users and ensure they are not fake accounts.
2. To Secure Your Account
Phone number verification will help you secure your account by ensuring that the person trying to access your account is not a fake account. You will also be able to protect yourself from hackers and other unauthorized users.
3. To Prevent Bots
Using a phone number for TikTok verification also prevents bots from accessing your TikTok account. Phone verification also keeps your account safe from common TikTok scams and hackers who might use it maliciously.
4. To Build an Authentic and Better Community
By asking for phone verification, TikTok wants to build an authentic community where people can appreciate each other for their efforts and hard work. Account verification also helps regulate online behavior and reputation.
Phone numbers are now being used to verify that users are at least 13 years old (the required age for using TikTok) and not trying to impersonate someone else. This information helps provide an additional layer of protection against abuse on the platform while still respecting user privacy.
When Will TikTok Request Phone Number Verification?
There are several circumstances under which TikTok will request phone number verification. These instances include:
1. Registering a New Account
TikTok will request your phone number when you register and will use this number to send a verification code to complete the account creation process. Providing a phone number will prevent users from creating an account by using another person's information. You also can't create an account using a different email address – the app will give you an error message.
2. Password Reset
You will also have to provide your number if you've lost or forgotten your password. You will receive a 6-digit code via SMS, which you can enter on the app's login screen to enable you to reset your password and regain access to your account. 
3. Sign in Using New Devices
Logging in from a new device will prompt a phone number request from TikTok so they can send a verification code. A phone number verification allows them to confirm that the devices are associated with the same user.
4. To Enable 2FA
TikTok is introducing 2FA (two-factor authentication) for verified and public accounts on Android and iOS devices. To enable 2FA, you must enter your phone number and verify with a code. TikTok will send an SMS message with the code that you have to enter into the app to complete the verification.
Receiving notifications that TikTok is requesting phone number verification can typically be fixed by supplying the correct mobile number and following the verification process.
Solutions for Top TikTok Phone Verification Issues
Problems verifying your TikTok account means you're probably looking for solutions to help fix your issue. This section will lead you through the top TikTok phone verification problems and how to fix them.
1. Not Receiving TikTok Verification Code Issue
TikTok requires a verification code to authenticate the users' validity when setting up a new account. The company will send a 6-digit verification code through SMS to your phone.
It's possible you may not receive the verification code, and if this is the case, you can resolve the problem by navigating to your phone's settings, selecting "Application and Permissions," and selecting "TikTok." Proceed to clear the cache and data for the app before enabling all permissions. You should then restart the app and try to sign up again. TikTok will send you an SMS with the verification code after you restart the application and re-enter your number in the relevant field.
2. Already Registered/Used TikTok Phone Number Issue
There could be three causes of this error – forgetting to log out from your old phone, purchasing a new phone number previously registered on TikTok, or a scammer using your number to sign up on the platform.
This problem can be resolved by launching your TikTok app and navigating to the "Manage Account" section in your profile. Select the phone number below the My TikTokCode option and change it. After tapping on the number, a dialogue box with your current phone number will appear. To change your phone number, tap "change," which will prompt you for your new number. You will then receive a four-digit password to verify that you are the account's legitimate owner.
3. Unable to Disconnect Phone Number
Wondering how to unlink a phone number from TikTok without verification? You're not alone. Some users want to remove their phone number from TikTok for various reasons, including privacy and security.
You can resolve this by first logging into your account and navigating to settings, then choosing the option to unregister. The app will then prompt you to enter a passcode before unlinking your phone number from your account. Note that the number will remain in their database for security reasons.
4. Spammy Verification Codes
Many TikTok users claim they have received numerous bogus verification codes on their devices. It may be a technical glitch, or it may be someone else attempting to establish an account using your phone. Attackers have also been known to pose as official TikTok services by sending phony verification codes by email or text and asking users to provide the code. The scammers then use the code to compromise your online account.
The solution to this problem is changing your phone number. Launch the TikTok app and navigate to your TikTok profile by tapping "Me," then Select Manage Account > Phone Number from the menu icon and replace your phone number with a different number.
These are the most common problems when trying to get your TikTok account verified. Make sure you have the latest app version on your phone (download the new application from Appstore or Google Play Store) or reinstall the current version of the app. 
Tardigrada to the Rescue
Some of these TikTok phone number verification issues can be hard to resolve, especially if you want to unlink your phone number from TikTok. We recommend renting a non-VoIP phone line for your TikTok verification process. A non-VoIP phone number allows you to register a different number that is not tied to your account. 
There are several reasons you should use a non-VoIP phone number for your TikTok account, including the desire for privacy, the ability to remain anonymous, and the prevention of data theft. This is where the experts can help. 
Tardigrada is among the best temporary phone number providers in the United States. Don't wait to sign up for a robust long-term non-VoIP phone number for your TikTok account.