What Are Sim Banks And SMS Gateways?
February 7, 2022
Introduction To Sim Banks
Have there been times where you received a random call from a local number, just to find out it is actually an international number? This leaves people wondering how it is even possible to receive an international call with a local number. Well, the answer is quite simple, a Sim bank.
What is a SIM bank?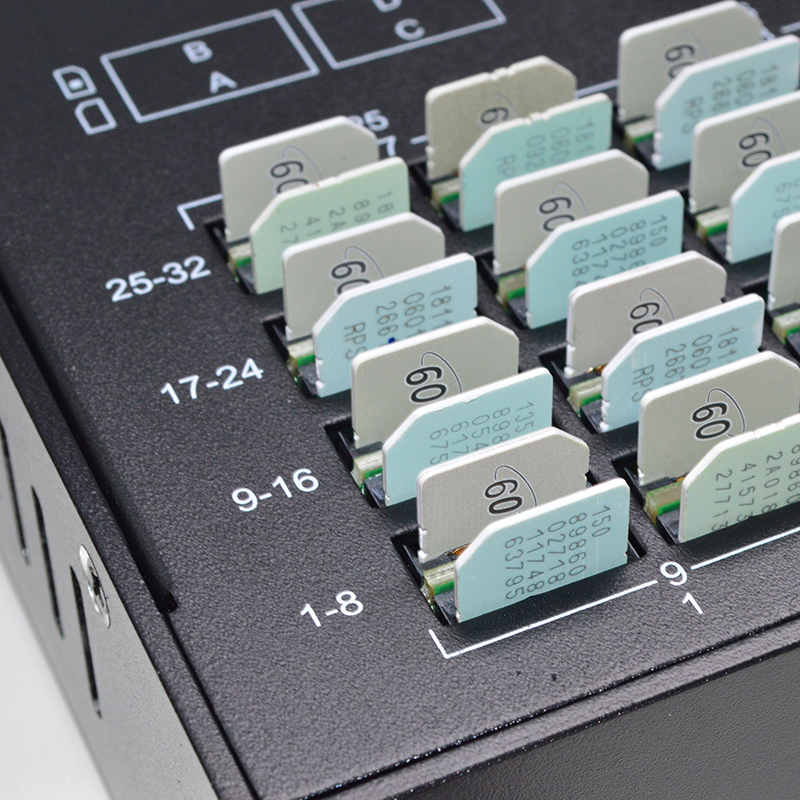 A SIM bank, more commonly known as a SIM box, is a device used as a part of a VOIP gateway installation.
It can be defined as a hardware-based network device with the capability of reading a bank of SIM cards. Afterward, it establishes a virtual connection between the SIM cards and GSM (global system for mobiles) based devices. In order to allow them to communicate easily.
A SIM bank allows various numbers of SIM cards to be installed in one location, at a time. But for the GSM-based devices, it allows them to be installed at variable locations. This process is more commonly known as SIM card management through a SIM bank.
However, SIM banks aren't able to directly communicate with a GSM-based device. Instead, it communicates using VOIP gateways with remote SIM card support. This average-sized device aggregates a various number of SIM cards in one location. And their connection to the GSM gateway is all carried via an IP network. Through this whole process, the real power of the internet is utilized for the purpose of establishing communication between all the SIM cards and GSM gateway. The key here is the VOIP gateway.
Additionally, you can insert SIM cards from different service providers into the same SIM bank and still use them simultaneously.
Functions
The device serves a variety of different functions, including:
• Just by using a single device, the operator can easily have a centralized system for the management of literally any number of SIM cards.
• At times, SIM banks ensure that the automatic distribution of each SIM card connected to it on different GSM gateways is distributed according to the basic criteria of time or event.
• All by itself, the device is capable of a proper distribution of the SIM cards between different GSM gateways. Also, this distribution can be set according to a temporary rule.
• The device allows a user to rapidly install a SIM card just by inserting it into a slot. The process of swapping one SIM card with another is called Hot Swapping.
Introduction To SMS Gateways
If you are willing to get in contact with your targeted audience at scale via SMS, then you will need a system that enables you to effortlessly send and receive text messages from the web or mobile application. Solely to serve this purpose, an SMS gateway is designed and used.
What is an SMS Gateway?
SMS gateways or MMS gateways enable a server to send and receive SMS text messages, to and from an SMS-capable device between local or international telecommunications networks. This interface allows one to send SMS without the use of a mobile phone.
An SMS sent or received is transformed into an email or HTTP request. Not only is it convenient for the sender, but also for the recipient. Utilizing an SMS gateway allows the user to conduct mobile marketing effectively. These gateways are commonly used as a method for person-to-person to application-to-person communications. The majority of the SMS gateways support different types of content and media conversions from voice, email, push, and other formats.
In the beginning, SMS gateways were actual physical pieces of hardware with embedded radios and obviously, SIM cards. Each SMS gateway is particularly connected to mobile phone networks, in order to send text messages in a similar way to a regular cellular phone.
In recent times, the latest SMS gateways generally route SMS text messages to the telco networks via an SMPP interface. These are exposed by networks, either directly or via an aggregator, one that sells messages to different networks. SMPP stands for short message peer-to-peer. It is a protocol for exchanging SMS messages between SMSCs (short message service centers or/and ESMEs (external short messaging entities).
Benefits of SMS Gateways
Some of the key benefits of SMS gateways are:
• It enables you to receive replies, or send bulk campaigns to large groups of contacts or even send individual texts.
• One major benefit for businesses is that it translates your message sent directly from the web into a format that's compatible with text messages. While also ensuring that the message gets delivered to the recipient.
• You don't have to write hundreds or thousands of messages manually. With the help of SMS gateways, you'll be able to send campaigns in bulk via the web.
In case you are thinking that this sounds somewhat like an API for SMS, then you are absolutely correct. SMS gateways are basically the same thing as an API.