Top Seven Dating Apps to Use without Facebook
November 2, 2022
You don't need a Facebook account to enjoy a vibrant dating life. Here are some of the best non Facebook dating apps to consider.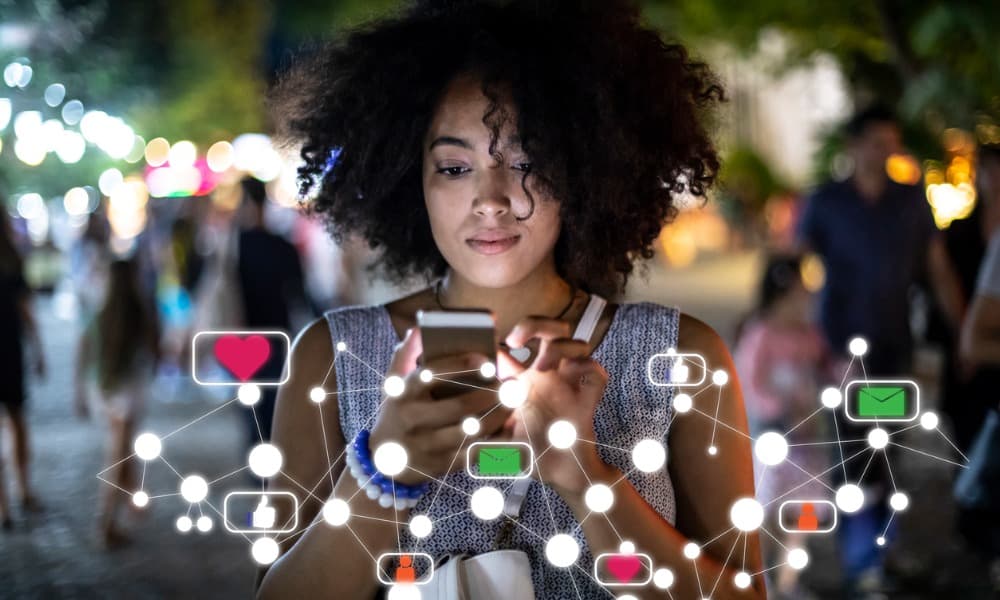 Key Takeaways:
You don't need a Facebook account to join the dating scene
The best non-Facebook dating apps offer a refreshing dating experience
You can find your perfect match on a non-Facebook dating app
Gen Z spends a lot of their time on Facebook – if they're not sharing wedding photos, they're sharing idle thoughts or political posts. Facebook has made significant gains in the digital space, but it hasn't taken over the world. Yet…
There are still plenty of people who are not keen on joining the popular social media network. Publicizing their personal lives doesn't sit down well with such individuals. Some need a break from friends' drama, while others don't enjoy this social media platform. 
Are you afraid a dating app could change your mind about staying away from Facebook? Read on to discover the top dating apps you can use without Facebook. These apps let you maintain independence while searching for your soulmate. 
Best Non-Facebook Dating Apps 
Certain dating apps and sites rely on Facebook profiles to ascertain their members' legitimacy. A Facebook profile could validate who you say you are and creates an avenue for you to be accountable for your actions. There are many other ways of achieving this, thankfully. 
Your email address or social media accounts could play the same role. Here are the best non-Facebook dating apps.  
Tinder 
Tinder started as a dating app designed for Facebook users in 2012. The app has since evolved to cater to Facebook-less singles and set out to broaden its user base, allowing for more matching and swiping.
Your phone number or email address is enough when you need to sign up for Tinder. Basic membership is free, and you can send messages to mutual matches. 
Opt for Tinder if you don't want to keep using Facebook. Bypass Tinder SMS verification and start swiping without being on social media. 
EliteSingles 
EliteSingles works perfectly for anyone looking to find a deep relationship. Professional daters and anyone who's commitment-minded will relish their time with EliteSingles. Download the app for free in Google Play or App Store and increase your chances of finding a long-term partner. 
Twenty-five hundred users find love every month, according to the app's stats. The app has grown consistently to become a reputable dating site. Create a basic profile for free on the platform to interact with thousands of like-minded singles. 
EliteSingles doesn't have an option of signing up through a social media account. Your email address is enough to get you up and running. 
Match.com 
Match.com is a great option, whether you're looking for fun dates or serious relationships. This fantastic app is available via the App Store and Google Play. Match offers higher chances of success, with millions of singles trying to find their significant other. 
You only need to download the app, create a profile, search for prospects, and find compatible matches, depending on your personalized preferences. You could also chat with specific members while sending unlimited likes.
Match has made a name for itself in the dating scene, meaning it doesn't rely on Facebook's network or reputation. The dating app uses a personality-driven match system that attracts relationship-minded singles from different countries. 
Be sure to leverage the six-month guarantee that offers free membership if you don't meet someone within six months. 
Coffee Meets Bagel 
The Coffee Meets Bagel app isn't for swiping – the vast majority of its users are looking for a serious, long-term relationship. It more selectively finds matches and encourages singles to carefully consider each profile, settling on what they prefer. Its curated system has enabled millions of matches and happy relationships world-over. 
eHarmony
Are you a long-term-minded single? Do you want a relationship that could potentially lead to marriage? eHarmony won't let you down – just download the app and the compatibility matching quiz that sets you up with a perfect match and allows you to communicate during special events. eHarmony's excellence stems from a team of dating experts and psychologists who provide a formula for love. 
The app's signature 29 model reveals compatibility areas and calculates match ratings that set you up for a successful relationship. A Facebook account won't be necessary when signing up for eHarmony – simply provide your gender, location, email address, and first name. 
BlackPeopleMeet 
The largest dating platform exclusively for black and biracial singles is BlackPeopleMeet. This dating app started in 2002 and serves this demographic the world over. African-American daters can make the most of the app's easy-to-use chat features. 
The app's location-based searches are also ideal for daters who prefer to flirt while on the go. Singles from other backgrounds could still use the space to get their significant others. Sign up for free using your email address to get started.
Badoo
Singles of all ages and backgrounds can make significant relationship strides in a fast-growing online community when they sign up for Badoo. Make meaningful connections once you provide a phone number for verification. Thousands of active singles have enjoyed romantic encounters thanks to this app, which continues to be an effective dating resource to bring and keep singles together.
There are plenty of other dating apps, of course, but we've weeded through the countless options to choose the best non-Facebook dating apps for you to try, depending on your needs, goals, and preferences. 
Can You Use Hinge without Facebook? 
Hinge has aimed to be a relationship app rather than simply a dating app since its inception, and according to data from the dating app, most of Hinge's first dates often lead to second dates. 
You don't need to use your Facebook account to sign up for Hinge; instead, you can enter your phone number and add pictures from your gallery. You can also create a profile for free. The app also lets you message mutual matches without upgrading to a paid membership option. 
Enjoy a Dating Experience without Logging into Facebook 
Lacking a Facebook account should not prevent you from meeting your perfect match. Identify your preferred non-Facebook dating app to meet like-minded singles. You'll still enjoy an intriguing dating experience on your terms. 
Do you have any further questions about non-Facebook dating apps? Reach out and contact Tardigrada today to speak to an expert.