How to Bypass Instagram Phone Number Verification
October 19, 2022
Wondering how to sign into your Instagram account without using your phone number? Read our insightful guide to learn How to Bypass Instagram Phone Number Verification.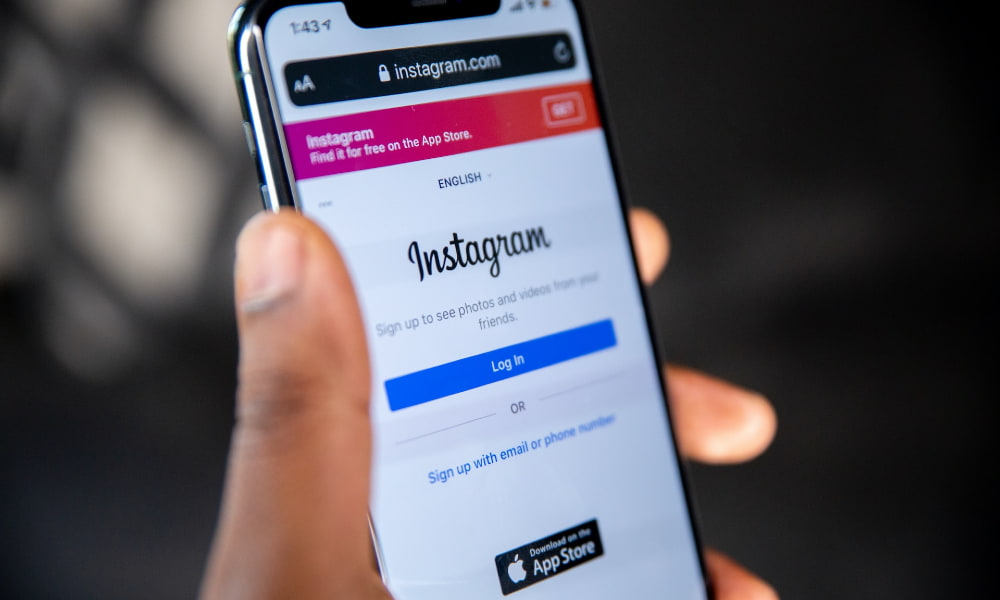 Are you thinking of signing up for an Instagram account? There's one hurdle you'll have to cross: Instagram phone number verification.
Instagram introduced phone number verification to confirm user identity, set up two-factor authentication, and ward off scam accounts. This security measure can be inconvenient and annoying, especially if you're not comfortable sharing your phone number with the social media company or you don't own a phone.
Worry not – there are some handy workarounds you can use to gain access without providing your number. This guide will show your practical tips to help you set up an Instagram account without using your phone number. Ready? Let's dive in.
Opt for Email Verification
One easy step is to select "Email" and skip linking your phone number to your account when signing up for Instagram. Here's how to register using your email address from your mobile phone:
Open the Instagram app and click "Sign Up with Email or Phone Number" if you're an Android user or choose "Create New Account" if you use an iOS device
Type in your email address
Follow the prompts and create your username and password
Click "Done"
You can also sign up from your computer instead of your mobile device. Follow these easy steps if you want to create an Instagram account with your email from your computer: 
Go to Instagram's website
Select "Sign Up"
Enter your email address, full name, user name, and password
Click "Sign Up"
There you have it! You can log in to Instagram with your email address and enjoy all its features. You can also skip all of these steps simply by choosing "Login with Facebook" – this way, you don't have to enter your email address and phone number.
Use a Temporary Phone Number
You can use a temporary phone number to create and verify multiple online accounts and to receive SMS or verification codes. You no longer have to provide your phone number to fraudulent websites or applications when you use this feature.
You will also be able to protect your data from being tracked by hackers, scammers, or any other network users. This service may be considered a digital version of the burner phone and is an excellent way to protect your primary phone number from unwanted access.
You can purchase a virtual phone number for your Instagram verification from a temporary phone number provider. Some providers give you the option to forward this temporary number to your current mobile device, which means you'll have access to your original and temporary numbers.
Be sure to configure your temporary phone number so that calls can be forwarded to a different device after you purchase our new alternate number. You can do this easily by entering the forwarding number and the desired phone the call should be forwarded to on the Setup page. From this interface, you can configure the temporary phone number for voice calls, SMS messaging, international call forwarding, and faxes.
Configuring a temporary phone number takes about 15 minutes after purchasing it and no longer than an hour to keep it up and running.
Get Your Fake Phone Number for Instagram Verification
One of the most significant advantages of using this service is that it provides an easy way to separate your professional life from your personal life, especially if you're a business owner working with clients you don't know.
Tardigrada allows you to use a certain temporary phone number to get your SMS verification code instead of using your actual phone number to sign up for Instagram. The phone numbers are genuine and from USA-based carriers, making your Instagram sign-up a breeze. 
Want more? You can get your verification codes in your Tardigrada dashboard anywhere you have internet access, and you don't have to worry about cellular service. 
You can also use the temporary phone number in place of additional phone lines when you're traveling, and you can forward calls to the number rather than using your regular line or purchasing a new SIM card from the region.
Here's how to jump into this feature and get the most out of it:
Sign up for Tardigrada using your actual phone number. You may not have to use it online anymore.
Purchase Tardigrada Credits. Tardigrada only accepts Bitcoin, Ethereum, and other major cryptocurrencies as payment methods. USD, CAD, Euros, or other currencies aren't accepted.
Use your newly generated Tardigrada phone number to sign in to Instagram.
You'll receive an SMS verification code that reflects in your Tardigrada web dashboard.
Tardigrada is the best fit for you if you need verification codes from websites but don't have any way to receive SMS verification codes. You can get real SIM cards that you can use on your phone and use virtual phone numbers across devices. 
Contact the Experts in Instagram Phone Number Verification Bypass
This guide has examined how to bypass Instagram phone number verification and showed you how you could get a temporary number for Instagram verification. The experts at Tardigrada can help with this and many other temporary phone number needs. Sign up now!
The steps can be confusing and complicated, but having the right professionals to walk you through them can be a game changer. Contact Tardigrada today to speak to an expert about how you can bypass Instagram phone number verification, and so much more!