How to Verify Discord Account Without a Phone Number
May 10, 2022
Discord now has more than 150 million monthly active users, making it one of the most popular chat apps in the world. Discord is most popular among gaming communities but continues to gain market share for more general use as well.
Are you looking to use Discord for gaming or business but put off by some of the verification requirements? Do you want to take advantage of the program's great features without putting your privacy at risk?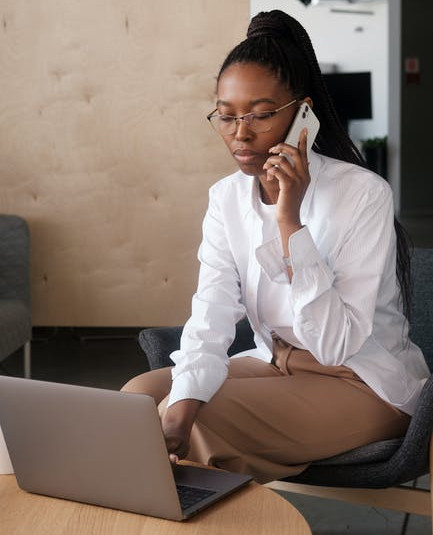 If you want to know how to verify Discord account without giving up confidential information like your personal phone number, there are online services that can help.
Here's how you can use Discord while keeping your personal phone number or other data out of the equation.
How to Verify Discord Account
Discord verification lets all users know that your server or account is legitimate and they can feel good about communicating and interacting with your account or the social community you have created.
Discord will send you a one-time SMS message to your mobile device or e-mail. You'll then input the code you receive on your mobile device or e-mail into a prompt on Discord.
This allows Discord to verify that you are a human being and that you are the person that is setting up this specific server or account.
Discord also has another security feature where if you log in to the app from a new IP address or computer, it will once again send you another code for additional verification. 
This is to protect your account and to ensure that it is really you who is attempting to log in.
Not Everyone is Comfortable Using Their Real Phone Number
While the people behind Discord mean well with this verification system, not everyone is comfortable putting their personal or private data like their real phone number into an online verification service.
The exact reason you want your phone number to remain private doesn't matter, the point is you should have the option to safeguard that information if needed.
Temporary Phone Numbers Can Help in a Variety of Situations
With so many chat programs, social media, or other websites today requiring verification codes, an industry has sprung up providing temporary phone numbers for anyone who needs one.
While maintaining your privacy is a great reason to use such a service, there may be additional reasons why using a tool like this is necessary.
The App or Site Won't Accept Your Country Code
Some apps may only allow verification within specific countries. If a popular app has not expanded to your country yet, you may not be able to verify with the personal phone number you have right now. A temporary phone number service can let you verify using a code that the app will accept.
You may have heard about apps on the Apple App Store or Google Play Store that can give you a temporary phone number right on your mobile phone. But Discord and other programs and websites sometimes can detect if you are using an app like this on your phone, and they will block you from using it
Using a temporary phone number service that can provide a number without you having to download an app right to your phone can help you get around this problem.
You Do Not Have a Mobile Device to Receive Messages On
Do you use a landline phone? Does your company prevent you from receiving SMS texts to your cell phone for security reasons?
A temporary phone number service can help.
You Entered a Wrong Code and Don't Want to Wait to Try Again
Some sites or programs will put you on a "time out" if you enter the wrong verification code too many times.
Why wait an hour or even one minute longer than you have to? Use a temporary phone number service instead so you can start using the program or site right away.
You Want to Verify Accounts in Bulk for Marketing Purposes
Are you trying to create multiple accounts on the same platform to promote various products for your business? You might not be able to verify every account to the same phone number.
This could create a situation where you are asking other employees to provide their personal numbers just to help set up additional accounts. That's not ideal.
A service that lets you create temporary phone numbers and verify online accounts in bulk could help.
Your Previous Account Is Banned and You Want Another Chance
We're not here to judge you. You made a mistake the last time you used the app or site and your server or account was banned or suspended.
A temporary phone number service can help you create a new account without having your original account detected and give you a second chance to use the app or site the right way.
Verify Your Online Accounts Like Discord With a Temporary Phone Number Today
Programs like Discord make it easier than ever to communicate with others around the world. But online verification for these programs can sometimes ask for information you would prefer to keep private.
One of the easiest ways to get around this requirement is to use a leading service for generating temporary phone numbers.
Tardigrada can provide an easy method for receiving SMS codes to a temporary phone number that you'll use for verification purposes without exposing your personal information.
We offer instant SMS codes to any country, so contact us today to get started.