How to Receive an SMS Online on a USA Number (Top Options) (Top Options)
May 11, 2022
Did you that 6 billion text messages are sent every single day in the United States? Text messages have long since surpassed simple friend-to-friend communication.
Instead, today's users need to receive SMS texts to do almost anything. Setting up new accounts with banks, social media sites, message boards, and even food ordering increasingly require text verification.
Unfortunately, these platforms don't often keep our information as secure as we would hope. That's why people are increasingly searching for ways to receive SMS online, without inputting their real phone numbers.
If that describes you, good news! There are five popular, effective ways to receive text messages online: no personal information required.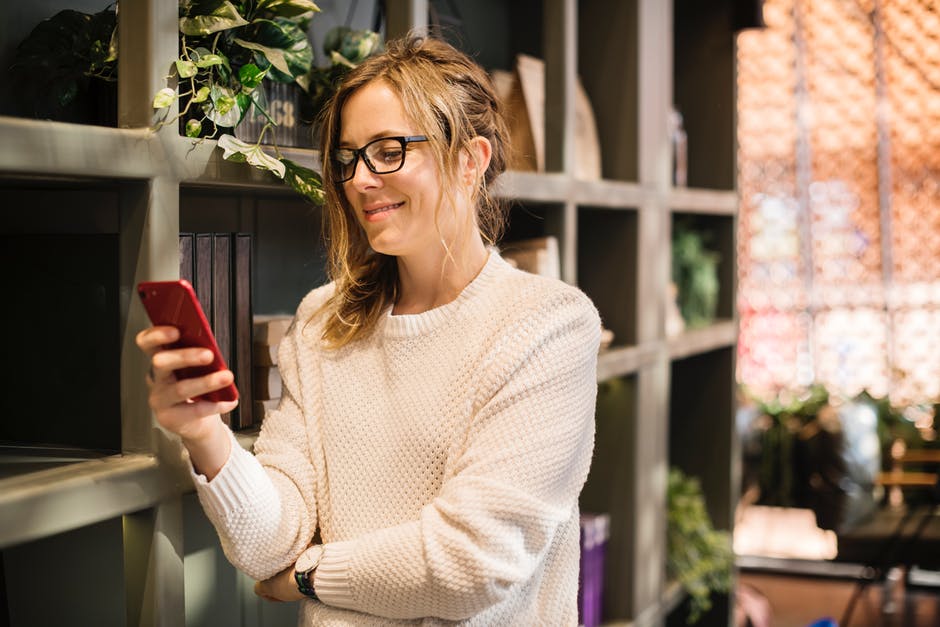 Why Receive an SMS Online?
Users in the USA receive SMS online for a few different reasons. You might want to bypass two-factor authentication (2FA). This lets you sign up for accounts and apps without giving out your personal number.
Bypassing 2FA is particularly helpful for sim card aggregation (sim banking). This enables multi-SIM internet, which can improve internet speeds in some locations. 
You may also want to receive SMS online to a USA number if you're engaging with a text marketing campaign. You may be launching a mass-text campaign, or trying to engage with a text-to-win campaign as a user.
Finally, you may want to receive SMS online to a new number if you're a mobile virtual network operator. 
How to Receive SMS Online (USA): Overview
There are a few different options for users who want to receive SMS messages to online phone numbers.
It's important to weigh the pros and cons of different options. For example, do you want maximum security and privacy? Or, is using the lowest-cost service critical? 
Regardless of your choice, make sure you're choosing a service that functions as you need it to.
In many circumstances, it's important to receive an SMS to a number based in the United States. If it isn't, the text you want to receive may not come through. 
Option 1: Free VoIP Numbers
VoIP stands for "Voice over Internet Protocol." The most popular free VoIP numbers are:
Google Voice
FreedomPop
2ndLine
VoIP numbers use software programs to create phone services. Typically, services include making and receiving phone calls, SMS messages, caller ID, and forwarding or blocking callers. 
Unlike conventional phone numbers, VoIP programs communicate through the internet instead of through networks of telephone lines or cell towers. 
VoIP calls within the United States and Canada are typically free. But, calls outside of those countries may incur local rates. 
VoIP numbers offer functions beyond just receiving SMS. You generally get to keep them. And, they're free.
Unfortunately, they have some drawbacks.
VoIP Downsides
VoIP numbers can pose a security risk. Because they rely on software, these numbers can be vulnerable to viruses and malware. They are also uniquely vulnerable to Phishing and DDOS attacks.
Most worryingly, hacks have been known to eavesdrop on entire VoIP conversations. This is most likely to happen when the default configuration of the service is vulnerable. 
You'll also be limited in your choice of phone numbers. Typically, you won't be able to get numbers outside of your region.
Option 2: Email-to-SMS Services
If you don't want to mess with VoIP, another way to receive SMS online is via email.
Email-to-SMS services let you receive SMS messages from your email inbox. Many services also enable sending SMS from your email. The most popular of these services are:
ClickSend
MessageBird
SMS Global
Unlike VoIP, these services are not free. SMS Global and MessageBird offer pre-pay and pay-as-you-go options. ClickSend has prepaid and invoice options.
Pricing ranges from $0.005 per SMS to $0.035 per text message. That said, some brands offer free trials. 
Downsides
Email-to-SMS services are only as secure as the email and SMS providers are. There is incredible variability in levels of security and encryption, depending on which email you use. 
Certain cybersecurity experts recommend against using these services for 2FA for this reason. 
Option 3: SMS Apps for Mac or PC
SMS apps for Mac and PC are a popular option because they're so easy to use. These apps are almost exactly like the SMS apps on your smartphone, but they receive messages online instead of by phone. Popular options include:
DeskSMS
OpenPhone
Vonage
Sideline
Some of these apps use VoIP. Others are organized to integrate with your phone, rather than creating a second number. And, not all apps work with all operating systems. 
Desktop SMS App Downsides
The main downsides to these SMS apps are how diverse they are. Each has its benefits and drawbacks, depending on how it functions. If it uses VoIP, then it may be vulnerable to phishing or viruses. 
The most popular are frequently more expensive. And, few of these apps are geared to maximize your privacy. 
Best SMS Gateway Option: Tardigrada.io 
Tardigradia.io is an excellent SMS gateway. Unlike some previous options, Tardigradia.io doesn't offer a free service. 
Instead, you can receive SMS messages to a real, USA-based phone number for 30 minutes, for a small fee. The fee facilitates the cost of establishing a maximally secure, online connection to a real phone number.
Tardigradia.io's numbers are not Voice over IP. They do not bear any of the privacy or security risks inherent to VoIP services. 
Instead, Tardigradia.io is a legitimate reseller. It sells actual USA phone numbers and associated SIM cards. The numbers are connected to some of the most powerful networks in the world. 
One way to understand how Tardigradia.io maintains the highest standards of security and privacy is to understand that it essentially gives users an online "burner phone."
You can get a 30-minute sim card and phone number maintained by a global network (like Verizon). Unlike a physical burner phone, though, you get access to your number instantly, right from your computer. 
Also like a burner phone, you only pay for what you need—and not a second more.
And, speaking of payments, Tardigradia.io never asks you to take the security risk involved in giving an online seller your credit card or banking information. Instead, you pay with popular cryptocurrencies to keep your transactions completely anonymous.  
While Tardigradia.io offers USA-based numbers, you can receive verification codes from every country. No matter where you are in the world, Tardigradia.io is an option. 
Learn More about Tardigradia.io
Ready to receive SMS online? While VoIP numbers, email-to-SMS gateways, and SMS apps for PC are all great choices for some tasks, Tardigradia.io may well be the best choice for you. 
If you want to keep your data completely private and receive SMS on a real, secure USA phone number, sign up for our service today.