How to Get Unbanned from Tinder in 5 Easy Steps
June 1, 2022
Your Complete Guide For How to Get Unbanned From Tinder 
Miss having someone as your favorite notification? Accidentally use Tinder as a joke when you were younger and now you're permanently banned? The good news is, due to firms like Tardigrada.io, being permanently banned is a thing of the past.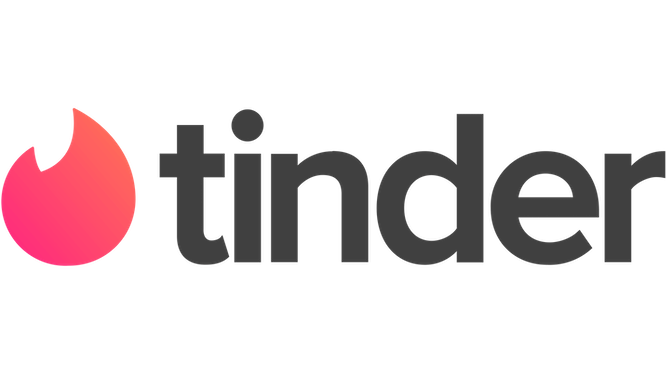 Our objective is simply to give you a temporary phone number for whatever is required, like creating a new Tinder account! We give you the resources to start swiping right (or left), in no time. If you are looking for how to get unbanned from Tinder, whether you can make an account without a phone number or not, and how to create a unique temporary phone number, Tardigrada is the place to be! Do not hesitate to contact us for your verification requirements as we're more than happy to assist you. 
Let's take a deep dive into how one might run into a problem with Tinder, potentially get banned, and how to troubleshoot some of these issues! You'll be swiping to your heart's content in no time after these 5 simple steps – literally.
Why Did I Get Banned From Tinder?
Being banned on anything can be quite frustrating, but all they wish for is the safety of their users. With strict community guidelines, sometimes getting kicked off the application can happen without warning. On a daily basis, there are countless threats continuously being reported. Whatever the reason, these are some of the main causes of banishment:
Catfishing and Policy Violation
Catfishing is when someone steals information and/or photographs from other individuals and passes them off as their own. Thus, allowing the catfisher to build an entirely new identity. Interestingly enough, this is one of the most common ways to get banned. A lot of people create scam accounts to steal data, take money, cyber-bully, and there are even sexual predators in disguise roaming the app. Even utilizing someone else's photos from school or work without their permission is prohibited. Using famous images to catfish others will also get you reported right away. 
Tinder is always trying to find how to prevent fake and scam accounts, it's more common than you know! Once it's reported, it gets directed to Tinder's AI system and vetted by customer service.
Inappropriate and Offensive Content
Tinder's policy on inappropriate content such as profile information, profile pictures, and even messages is stringent and will be caught almost immediately. Showing off what your mama gave you is fine, go ahead and rock it! Yet, appropriate posts include beach and gym pictures, not full-on nudity… Photos with nudity or other similar content can violate Tinder's policy. With the application's gender demographics being 75% male and around 24% female (according to Businessofapps.com in 2021) it's more than likely that overly-provocative body images, dead animals, or images of violence will not be received well – especially not by the fem-facing community! 
We do not recommend or endorse messaging others with inappropriate and offensive language. Hate speech, promotions, and harassment will get you blocked, reported, and then eventually banned. Remember, other people have the power to report you too. Also, the application's AI system and its team of customer service representatives is able to distinguish whether or not your messages are appropriate. 
Homophobia
Tinder is an inclusive app for all, which includes the LGBTQ+ community. Any content that promotes, advocates, or condones hate, bigotry, or violence against people based on their gender, age, sexual orientation, and other related issues is absolutely prohibited. If there are any signs of homophobia on your profile or when you are messaging someone, you will receive a warning. If there's no change, you'll most likely be banned.
It's always a good idea to publish your pronouns and sexual preferences to reach your target group of people and avoid being disrespectful to others.
Racism
Same as before, any discrimination against race, ethnicity, and religious affiliation is prohibited and inexcusable. Racist remarks on your page will instantaneously be sent over to be reviewed by customer service. As said above, you will receive a warning; yet, if there is no change in behavior, there will be no hesitation in banning your account. 
Tinder was made for anyone and everyone over the age of 18. Any behavior that goes against their community guidelines will be banned. Misusing the app as stated above, is not tolerable in any form, within the community.
How Long is a Phone Number Banned from Tinder? 
So, how long is your number banned from Tinder? Forever. Only Tinder is able to grant you access again. If not, don't fret! Let us show you how to use the platform, without a phone number. 
Frustrating? Yes, but helping you is our pleasure! Let's do a rundown:
How to Get Back on Tinder After Being Banned 
Ready to start shooting your shot again? Here's how you can get unbanned from Tinder. 
Submit a Request
Submitting a request is the only way to get a banned account back into your possession. Since customer service will ultimately decide whether or not your story is excusable and give your account back, you'll have to submit an appeal. 
Simply follow these steps, located on their website:
Click account login 
Click "What can we help you with?"
Click "Trouble."
Click "Can't log in; my account was banned." 
Type in your information and the reason for your request
When writing the Description section, follow these handy tips: 
Explain what happened and your intentions
Be nice, sincere
If applicable, provide screenshots to prove innocence as your unaccepted actions were unintentional
Please note that due to the application's new rules, you may not be able to submit an appeal in some countries. Please view your country's rules to see if you can still submit a request. 
Can You Make Tinder Without a Phone Number?
Without an applicable telephone number, it's impossible to create a new account because it's mandatory for all users. The only other option is to purchase a new SIM card with a new number attached. However, that can be super tedious and potentially quite expensive! A throwaway SMS phone number is here to save the day and is the easiest way to verify your account.
How to Make a New Tinder Account Using a Unique Temporary Phone Number (in 5 Easy Steps!)
Here's where the fun begins. These short, simple steps will take you back into the field of love! This is how to make a new account and get a temporary phone number: 
Sign in/sign up to Tardigrada.io 
Purchase credits. 
Subscribe to Tinder. 
Use a unique temporary phone number for Tinder to create a new tinder account. 
Put the verification code into Tinder and swipe away to find your next love.
The Easiest Solution for How to Get Unbanned From Tinder
Create your new account and get back into the dating game with Tardigrada, the most efficient and smartest way to get back in the game! With five easy steps, you can swipe away, talk to new potential matches, and find your significant other. There's no need to switch from the number one dating app or spend more money on another dating application. With over 6,515.97 monthly downloads, (as of May 2021) Tardigrada has you covered. It's much easier than making a whole new SIM card as that takes too much time, effort, and money. View our website to sign up for more quick and easy solutions for everyday hassles!