Get Unbanned on Bumble and Start Dating Again (2022)
October 12, 2022
If you're looking to learn how to get unbanned on Bumble, you can use one of the two available options. Learn more with this guide.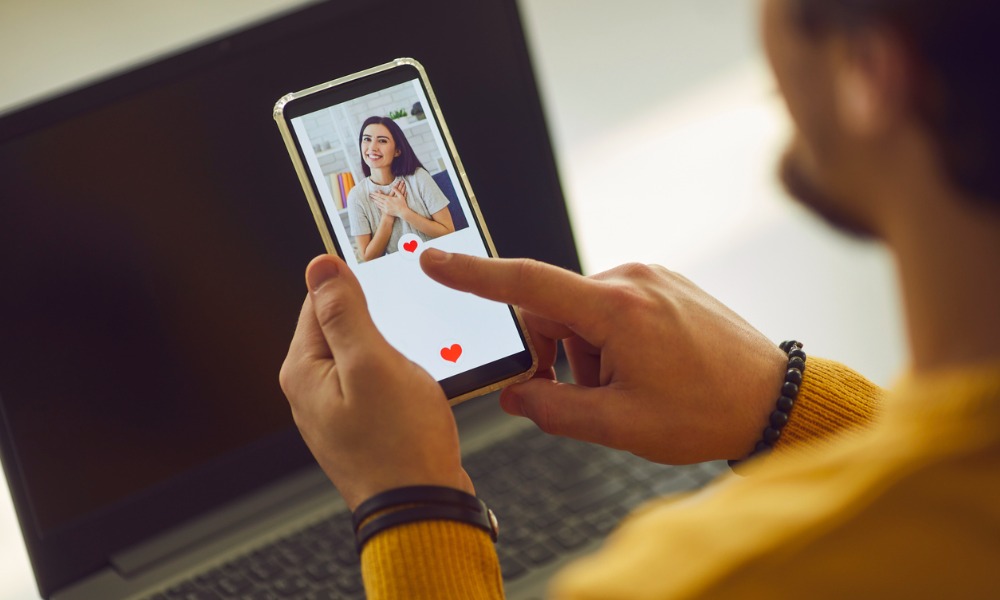 Key Takeaways
Your Bumble account could get banned for various reasons
You can get unbanned on Bumble using two methods 
It would help to get a temporary number online when recreating your Bumble account.
Swiping from one profile to another on dating sites can be fun – until you do something to get banned from the platform. A ban on Bumble is likely because you violated Bumble's Community Guidelines. Bumble has strict rules governing user safety, so the platform does not tolerate misuse of the forum. 
Bumble expects every user to adhere to the set guidelines to ensure every community member gets the respect and experience they deserve. Some reasons why you can get blocked on Bumble include:
Commercial activity: This includes transactional activity, seeking financial support, selling goods or services, or recruiting and soliciting for adult entertainment. 
Rude and disrespectful behavior: Hate speech, body shaming, racism, bullying, and misogyny are examples of unacceptable behavior. 
Sending the same message to all matches: Your matches won't appreciate impersonal or spammy messages. The platform encourages users to create original messages for every match. 
Using the app to gain followers: It's against Bumble's rules to use the platform to promote your social media accounts. You can link Instagram and Spotify to the platform, but your aim should be to make meaningful connections, not to get followers. 
Deleting and recreating your account repeatedly: Deleting and restoring your account constantly negatively impacts you and other users. Try to keep the same account as long as possible. You can use the Snooze mode when you feel like taking a break from the platform. 
A Bumble ban on your account could make you feel like your chances of connecting with your soulmate through the platform are thin. That couldn't be further from the truth. 
The big question here is, "can I get unbanned from Bumble?" The good thing is, there are some strategies that can restore your account in no time. This post will guide you on what you can do to get unbanned from Bumble. 
How to Get Unbanned from Bumble 
You can get your Bumble account unbanned through two methods. The first is to appeal to Bumble customer support, and the second is to reset your account completely. Here are the steps to follow in each method:
Lodge a Ban Appeal to Customer Support on Bumble 
Contacting Bumble customer support to lodge a ban appeal is the easiest way to reinstate your account. You can ask them to review the ban, but only if you're sure the ban was an accident and you didn't violate the guidelines. 
The best way to reach customer support would be through the official contact form. Then, 
Select "Report a technical issue"
Chose "Other"
Describe the issue you want the team to resolve 
Explain that your account was banned, but you believe the ban was a mistake. You could ask the reps to review their decision since you've never been reported on the app or done anything against their community guidelines. You could request that they explain why you were blocked from Bumble. 
The Bumble customer support team typically responds within a week, so if you don't get a reply, you could conclude your ban is deliberate and final. There is, however, a method of getting unbanned if this happens to you.
Reset Your Bumble Account 
Contacting Bumble customer service reps to have your account unbanned works the majority of the time. You may need to reset your account, though, if contacting customer service doesn't work for you. That means wiping out the entire old account and photos. Here are the steps:
Step 1: Unlink Your Facebook Account 
If you created your Bumble account with the help of your Facebook ID, it will help to wipe that data:
Open your Facebook account
Navigate to the Menu page
Select the "Settings and Privacy" option
Choose "Settings"
Scroll down to the Permissions section
Click the "Apps and Websites" option
Click on Bumble
Scroll down and click "Remove"
Click again to confirm
At this point, you have completely unlinked your Bumble account from your Facebook account. You shouldn't plan to use your Facebook ID again when recreating your new Bumble account, although it is an option.
Step 2: Delete Your Bumble Account 
After unlinking your Bumble account from Facebook, you need to delete it:
Open the Bumble app
Go to Settings
Navigate to the "Delete Account" option
Choose the desired option for deleting your account
Type "delete" to confirm your choice
You'll lose all the data stored in your Bumble account when you delete it, including your matches, swipes, and conversations. Uninstall the app and wait for at least 24 hours, then reinstall the app and create a new account using different login information.
You'll need to choose your signup method when you reopen the app – either via Facebook or a new cell number, although again, it is unadvisable to link the new account back to your Facebook ID. 
Bumble will send you a verification code to the phone number you indicate. Then, follow the Settings procedure to set up your account and start dating again.
A Tip About the Phone Number When Recreating Your Account 
Recreating your Bumble account using the banned phone number won't be successful. Consider getting a temporary phone number online rather than using your usual phone number.
Acquiring a temporary phone number for signup allows you to access a lot of online platforms. You can receive SMS online or get a verification code online, for example, and you don't need to worry about the verification code timeout because you can access it on your provider's dashboard.
Other things to remember when recreating your Bumble account are to confirm you have a replacement IP address and avoid using the same payment information you used on your initial signup. This could easily be tracked back to your banned account and you may end up being banned from the platform again.
Restoring Your Bumble Account After a Ban
Having your dating site account banned can be stressful, but not if you know how to get unbanned on Bumble. Contacting the customer care reps works most of the time but if it doesn't yield the results you want, you can recreate your Bumble account. The trick is to rent a temporary phone number where you can receive a Google SMS verification code online when creating the new account.
Working with a professional is an excellent idea if you need further guidance to navigate this issue. Depending on your situation, we can also show you how to bypass the 2FA phone number online. Reach out and contact Tardigrada today to speak to an expert.