How To Create an Apple ID Without a Phone Number (Yes It Works)
July 13, 2022
With over 1.8 billion Apple devices in common use today, people would forgive you for thinking everybody could make an Apple ID with ease. The truth is that some people cannot for many different reasons, such as a lack of a personal phone. So, what do you do in this situation?
This article will help you learn how to create an Apple ID without a phone number. By the end, you should understand the steps you need to take and what unique services you need to get this done.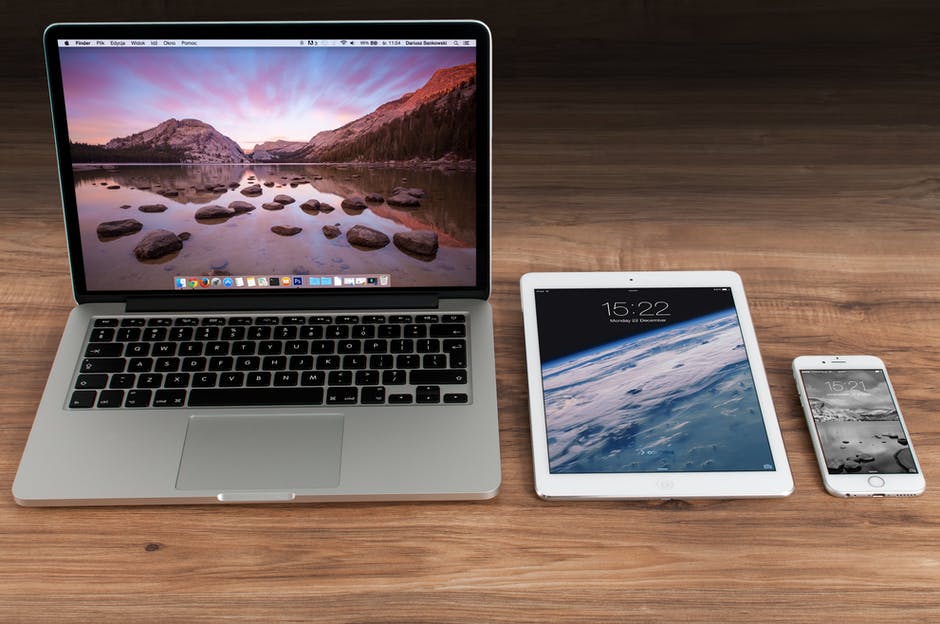 How to Create an Apple ID Without a Phone Number
There are many locations where you can start this process. If you receive a new Apple device, you will receive a prompt to create an Apple ID when you first activate it. Or, if you already have an iPhone or iPad but want a new ID, you can access the App Store on those devices and click on "Create New Apple ID" from there.
If you have a Mac, you can start creating an Apple ID by clicking on the Apple menu, then navigating to System Preferences. Or, if you are doing this through a Windows PC, you will first need to download and install iTunes. From the menu bar at the top of iTunes, you can click on "Account" and then "Sign in" to find the option to create an Apple ID.
Apple ID Creation
Once you have opened the Apple ID creation page, follow this Apple ID creation guide to continue.
Personal details. You must select your birthday and type in your name. You do not have to use real information, but you should at least ensure that the system knows that you are old enough to have an account.
Email address. You can tap on "Use your current email address" or "Get a free iCloud email address". If you already have an email address, it might be easier to use that long-term.
Verify your email. Follow the on-screen instructions to verify that your email address is correct.
Enter a phone number. For this, you will need a temporary or digital phone number.
Getting a Temporary Phone Number
Services exist to allow you to create temporary phone numbers without needing to sign up for a long-term phone contract. These websites offer numbers to allow you to sign in to websites that need phone number verification.
Services such as tardigrada.io offer you the opportunity to do exactly that. By signing up to their website and paying a subscription, you will receive a phone number that you can use on other sites. Services such as Apple, Tinder, Facebook, and many others all accept these mobile phone numbers.
To receive one, you can go to their website and click on the "Sign up / Sign in" link at the top or bottom of the site. You can then follow the on-screen instructions to create your Tardigrada account.
The cost of a single phone number is $2.00 for thirty minutes. Once this time is up, you will need to renew the subscription to continue using the service. However, be aware that you may not be able to use the same phone number across other subscriptions.
Using the Temporary Phone Number With Apple
When Tardigrada sends you your new temporary phone number, you can continue the sign-up process with Apple. Use the number granted to you to verify your account.
The phone number you signed up to will pass you any verification messages they receive. Thus, if Apple asks you for a verification ID or to confirm a login, you can do so without much fuss.
By following the on-screen instructions on Apple's sign-up procedure, you should end up with an account that you can use in the future.
Who Else Might Want to Use Tardigrada?
Besides the above, there are other reasons to use Tardigrada. They can confirm your sign-up to a wide range of different websites. For example:
Alipay
Facebook
Google
Paypal
Telegram
VK
WeChat
This is useful for many reasons. For example, if a website has blocked you via your mobile number, you can use a Tardigrada number. This will allow you to access a new account and archive everything from your old login.
On top of this, Tardigrada can help keep people safe. Some people, for example, do not have secure access to a mobile number for any reason. These people can instead use Tardigrada to open up accounts such as Paypal or private chat accounts.
If the person is in danger at home or elsewhere, this offers them a lifeline to secure private communication with someone else and try to escape.
The other person will either not know that they have opened up a new login, or will be unable to access it without two-step verification. Thus, it prevents unauthorized logins.
Tardigrada also offers security from hackers and scammers, or zealous network monitoring while at work. You can keep your data separate from everything else that someone might track elsewhere.
Digital numbers are often prevented from acting as verification numbers for signups to many websites. This is because of the ease by which such numbers appear and do not provide the kind of security other services do. As Tardigrada's numbers are all real sim cards, they are not likely to receive a block and as such will work for signups to websites.
Moving Forward With Your New ID
Now that you know how to create an Apple ID without a phone number, you can begin the process for yourself. If you are still unsure, though, or are looking for that service to create a temporary phone number, services exist for that reason that can help you.
Our system is ready to create a temporary phone number for you, for use with SMS two-step verification or any other need. So, if you have any other questions, check out our FAQ for more information.