2022 Guide to Craigslist Phone Number Verification (Never Use Your Phone!)
December 14, 2022
Passing your Craigslist phone number verification is necessary to use the service. Learn how a temporary number helps you pass the process and stay safe online.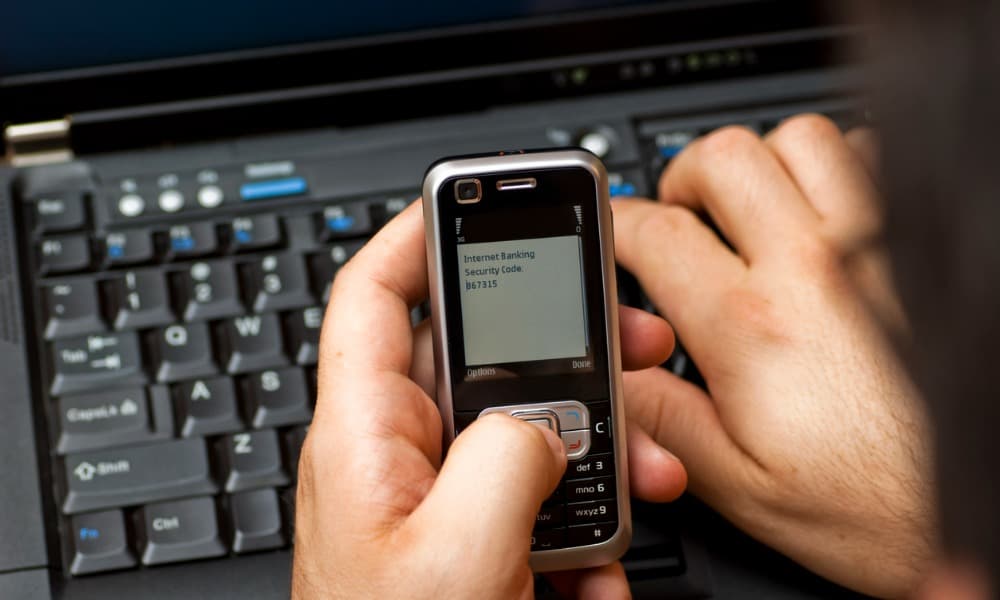 Key Takeaways:
Reasons for craigslist phone number verification
Risks of using your real phone number for Craigslist verification
Benefits of using a free phone number for Craigslist verification
How Tardigrada's numbers for Craigslist verification work
How Craigslist phone number verification Google Voice works 
Craigslist is one of the world's largest advertising platforms that require phone verification upon registration. The craigslist phone number verification process aims to identify you as a unique and legit user, and once verified, the platform offers you a place to post ads for various categories, including housing rental, job hunting, and community service. Employers rely on Craigslist to hire workers; others use it to sell cars or get a lover.
The platform serves users in over 70 countries and receives an incredible 60 million monthly traffic. Such massive traffic attracts several threats like data theft and cyberattack. The best way to protect your privacy and safety while using Craigslist is to use a temporary phone number online. This number allows you to get a verification code online during Craigslist account registration.
You create as many Craigslist accounts as you wish without using your phone. This guide explains how Tardigrada's numbers work for Craigslist number verification.
Reasons for Craigslist Phone Number Verification
Craigslist gets about $10 million visitors daily. Only a few people visiting the website have pure intentions. Others are there to prey on users' personal information. The Craigslist phone number verification is a strategy to:
Protect users' accounts from scammers and spammers
Create an effective barrier for keeping users' details safe
Verify that users are legit and not robots
Prevent suspicious activities and inappropriate ads that violate specified rules
Lower the amount of junk data generated
Craigslist requires phone verification to help protect your privacy and security from threats like cyberattacks. Using a temporary phone number to receive SMS online is a great way to add a protective layer to your account.
Risks of Using Your Real Phone Number for Craigslist Verification
Leaving your number on a Craigslist account is the only practical way for prospects or sellers to contact you. This would pose some risks, especially if you used an actual phone number during the registration process. It becomes easier for potential hackers to steal your number, which links to personal information, like:
Bank account
Home address
Identity number
Anytime you leave your phone number on Craigslist, you risk data leaking. Scammers and hackers find it easier to access your social media accounts. They can contact your family or friends to scam or spoof your number.
Hackers may hijack your phone number and control your digital life. They even access your credit card and bank accounts to steal your money.
Getting a paid or free phone number for Craigslist verification is a good idea to help combat this issue. It keeps your identity anonymous and prevents your customers' or clients' sensitive data. These numbers are untraceable, disposable after use, and don't keep usage records. You stay safe as you sell or buy items or services on the platform.
Benefits of Using a Free Phone Number for Craigslist Verification
A bypass 2FA phone number online for Craigslist verification offers several benefits. Some of them include:
Protect Your Privacy and Safety 
A second number allows you to register and verify your Craigslist account without using your personal number. It doesn't link the Craigslist account to your identity or personal information. You receive SMS online with a verification code to complete your registration process. The number is disposable once you use it; no one can trace or hack it.
Secure Network
Virtual phone numbers are usable on the internet. These numbers connect to online servers that use secure and highly encrypted firewalls to guarantee user safety.
Bypass Ads Limit
A temporary number lets you create several verified craigslist accounts to bypass the platform's daily ad limit of 10–15. You can post as many ads as you want in multiple areas to reach more buyers.
Temporary phone numbers are incredible and effective. They let you bypass the strict Craigslist phone number verification process without any risks. You create multiple accounts, post ads, or look for other services freely and securely.
How Tardigrada's Numbers for Craigslist Verification Work
Tardigrada is a reputable and trusted provider of temporary phone numbers online. The company lets you rent a real phone number hosted by major U.S. carriers to create and verify multiple Craigslist accounts. Here's how these numbers work:
Create a Tardigrada Account 
The first step is to sign up with Tardigrada, where you'll provide your real phone number. This is the last time you'll ever use your real number online. You receive a one-time verification code to create your account.
Buy Tardigrada Credits
Tap on the menu bar on the left and click on "Payments" to buy credits. These credits will help you subscribe to phone numbers within the web application. Some of the standard payment options the platform offers include:
PayPal
Ethereum
Bitcoin
USD Coin
Litecoin
Start Using Your Tardigrada Phone Number
You rent a temporary number for a specific app or website like Craigslist for a finite duration. The SMS verification codes or messages that Craigslist sends appear under your subscriptions page.
Registering for a Tardigrada temporary phone number is easy and fast as you follow only three steps. The dashboard is easy to understand and navigate. You receive SMS verification codes instantly every time you create your Craigslist account.
How Craigslist Phone Number Verification Google Voice Works
Craigslist doesn't allow you to receive a Google SMS verification code online during the verification process. The number generated is a VoIP (Voice over Internet Protocol), meaning it's real as it belongs to a specific user.
You need to prove that the number works by showing that it's connected to your social media account. A Google Voice number won't work for your Craigslist verification as it doesn't offer such proof.
Common Mistakes to Watch Out For 
Craigslist phone number verification often starts after creating your ad text, adding photos, and clicking the post button. The platform doesn't accept fake numbers, so you may want to be careful. Here are a few things to do to guarantee success during verification:
Input the correct temporary phone number you got from your provider.
Get a verification code online via text to access it through a service provider's dashboard.
Type the code accurately in the field and make sure you don't make mistakes repeatedly to avoid getting blocked.
The above tips seek to make your Craigslist fake number verification smooth. Your account gets verified easily and faster, allowing you to post your ads or receive services as you desire. That's without worrying that your data may land in the wrong hands.
Register for a Craigslist Phone Number Verification Service Today
Selling or buying items on Craigslist safely should be your top priority, and in such cases, a temporary phone number for sign-up is a suitable option. It allows you to create and verify multiple Craigslist accounts in seconds. You receive SMS online, including messages, without revealing your identity and personal information.
The pros at Tardigrada offer the best SMS verification services. Our numbers are from popular USA-based carriers to simplify your Craigslist phone number verification. We don't provide VOIP numbers, so rest assured that you'll receive verification codes instantly, no matter where you are. Start the signup process today to get your virtual phone number.