How to Bypass OfferUp Phone Verification: The 2022 Guide
November 16, 2022
Do you want to sign up for your OfferUp without a phone? Read this insightful guide to learn more on using the next best auction site. on using the next best auction site..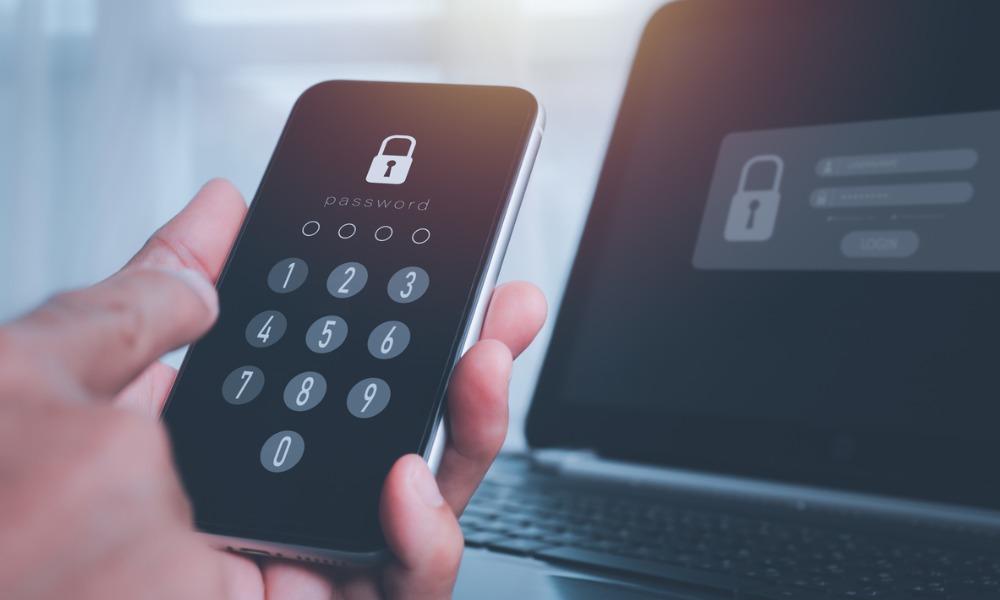 Key Takeaways:
You can access your OfferUp account without verifying your phone number
Bypassing phone verification secures your data
You don't need your phone number to log in to OfferUp
What Is OfferUp?
OfferUp is an impressive online marketplace that helps users easily buy and sell different products. This ever-growing marketplace offers competition to top market players like Craigslist and Letgo. Many consumers use this marketplace because of the relatively inexpensive items here. The app provides a more local and image-friendly shopping experience. 
Creating an account is free. You'll need to provide a phone number that will receive a verification code necessary for activating the account. Your phone number is needed for registration; however, most users don't find the expense of purchasing an additional SIM card for the application worthwhile. Other users prefer renting a phone number to guarantee their security.
Why would someone want to bypass OfferUp phone verification? Maybe you want to access OfferUp without a phone – can you bypass the phone verification step? This guide will walk you through everything you need to know about bypassing OfferUp phone verification. Read on to find all you need to execute phone verification during registration. 
OfferUp Phone Verification Bypass 
OfferUp, like many other applications, relies on two-step verification to ensure you are who you say you are. Phone number verification seems like a valuable, reasonable solution at face value, but are there any associated risks with this process? Let's find out. 
Many people avoid phone verification for a variety of reasons – for most people, it's usually a question of securing private information. Then there are others who don't own phones. There are numerous workarounds you could leverage to access your OfferUp account without using your phone number, though, and we will discuss those here. 
Create Your Account Using a Temporary Phone Number 
Bypassing OfferUp verification might require you to have a temporary phone number. Such numbers help secure your data and limit exposure to hackers, scammers, or fraudulent websites. Temporary phone numbers offer an experience akin to burner phones, so your personal information is better protected. 
You could forward the number to your mobile device if your provider allows for it, meaning that you can access both phone numbers. Ensure that you configure the phone number accurately, however – you don't want to receive calls for the temporary phone number on your device. 
Tardigrada offers the best solution in this regard. You'll receive a temporary phone number ideal for creating online accounts, and Tardigrada lets you rent a phone number that no one can trace back to you. Use this number to set up and verify your OfferUp profile easily, and with this number, you'll still receive the required SMS verification code. 
The disguised number ensures you have no trouble getting approval for your account, and what's more, you'll get the app's verification code in your Tardigrada dashboard. You won't require cellular service to access the verification codes.  
Follow these steps to get a Tardigrada phone number:
Sign Up to Tardigrada: Use your personal phone number to sign up for the platform.
Purchase Tardigrada credits: For this step, you'll require major cryptocurrencies such as Bitcoin and Ethereum. You can't buy the credits using USD, Euros, CAD, or other known currencies.
Use a Tardigrada phone number: Sign up to OfferUp using the phone number you receive. 
Additional Options to Bypass Phone Verification 
There are other methods you can use to avoid phone verification, depending on what you feel is right for you. Here are some viable strategies to consider.
Use a Burner Phone 
Burner phones usually have an accompanying prepaid number that you can get without a contract. Settling for this option comes with a cost, however – you can expect to pay around $50 for the device, and you'll only get one number. It's also important to remember that the free minutes have an expiration date, so you'll want to pay attention to those as well. 
Use Email Verification 
You could skip linking your phone number to your account if you sign up using your email address. You'll need to get the app for free or visit the website in this case. Select your account in the app or click Sign up/Log in to access your account. 
Enter your name, email address, and an easy-to-remember password when signing up for a new account. Select sign up to complete the account registration process. OfferUp will send you an email verification mail to crown the whole process. Tap the link in the verification email to confirm your identity.   
You could opt to access the website via your computer instead of your mobile phone. You'll follow an almost similar registration process. You could skip these steps if you log in or sign up with Facebook, Apple, or Google. Remember to follow the instructions associated with these signup methods. 
Let the Experts Help you Bypass Phone Verification 
This guide has walked you through different options that can help you access your OfferUp account without phone number verification. The experts at Tardigrada can help you ease through this process while addressing other temporary phone number needs. 
Partnering with the right professionals to find your way around phone number verification could be your best option. Contact Tardigrada today to gain more insights into bypassing OfferUp phone verification.