Looking for a Burner Phone Number for Tinder? Read This
September 21, 2022
If you need a phone number for specific services like Craigslist or Tinder, this guide provides step-by-step instructions on obtaining temporary phone numbers.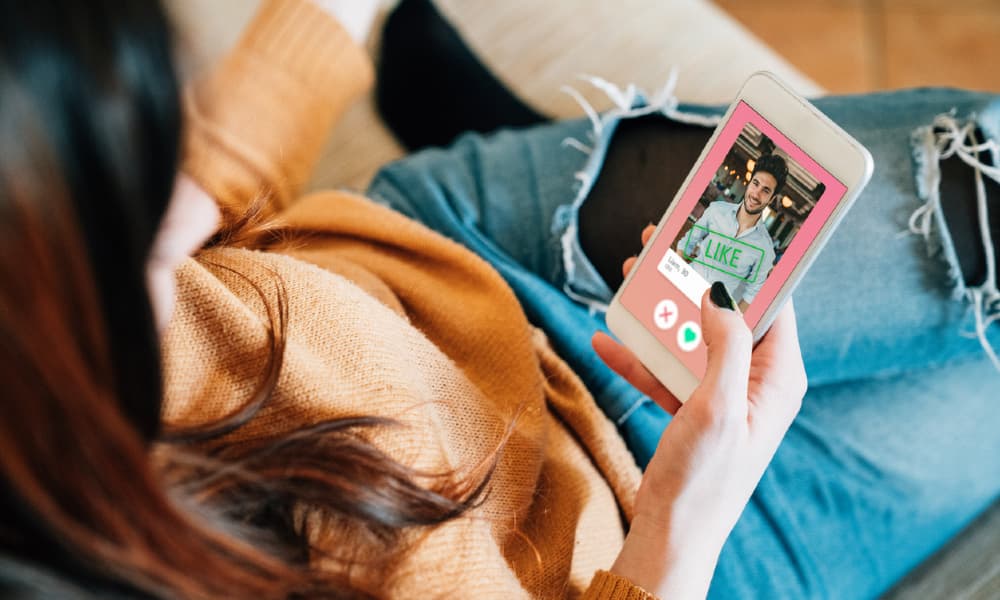 Key Takeaways 
Using a burner phone number for Tinder is a great option if you prefer not to use your actual number. There are a number of reasons you may choose to use a burner number rather than your own. Here are the benefits that come with using one:
Convenience 
Affordable prices 
Create unlimited numbers 
Confidentiality 
Elimination of language barrier 
It's no secret that to be registered in a dating app you have to use a phone number. After all, how else will Tinder verify that you're real? They need to verify that you're human by sending a verification message on your phone number. 
Tinder can also use the phone number to locate an individual in case of dangerous activity. A phone number is a requirement in Tinder's Community and Terms of Use, which helps in preventing individuals from having more than one account.
Some people don't want to use their real phone numbers on a dating app, for any number of reasons. You can use a temporary phone number online if you prefer not to use your primary number on Tinder, whatever the reason, 
A burner number for Tinder protects your personal information when registering on any dating site. The question is, how do you get a temporary phone number for a dating site? This article will explore the benefits of using a disposable phone number and where you can get one for Tinder. 
Benefits of Using a Burner Phone Numbers 
It is practically impossible to control every site you visit on the internet. You may visit a certain site and then see a link to an article that seems interesting and you'll want to check it out. Not all sites are trustworthy, though, and it is, therefore, wise to use privacy protection whenever possible. 
Here are a few benefits that come with using disposable phone numbers. 
Simplicity and Convenience 
The use of a temporary phone number during Tinder signup is a more cost-effective and efficient alternative to purchasing a fresh SIM card for the sole purpose of getting a Tinder account. You can complete all the necessary steps to get a burner number with only a few mouse clicks and minimal time investment.
A disposable number can be obtained and used by anyone with a laptop or internet-connected device. This means that access to this kind of service is global and you can move across borders into other nations without worrying about losing the ability to receive messages.
Affordable Prices 
Disposable means you cannot use it again once you have used it on Tinder. Most disposable phone numbers come at affordable rates because of this, and the cost of activation is not too high. The prices are not consistent across providers but in most cases, these phone numbers cost only a few cents. Platforms such as Tardigrada that allow you to purchase multiple disposable numbers will generally charge even less. 
Create Unlimited Burner Numbers 
You can create a multitude of accounts on Tinder, for example, by creating unlimited disposable phone numbers. It's possible to obtain and use fake phone numbers without restrictions, but it is advisable to use specialized software when dealing with high volumes, such as programs for the automatic registration of accounts on various applications like Tinder, Twitter, and WhatsApp. 
Using this software can dramatically simplify and expedite the process, but it is possible to create multiple accounts manually without it. Many people use this process with no issues, and it will only cost you more time and minor inconvenience. 
Eliminate Global Barriers 
Eliminating global barriers is probably the most important benefit of using a disposable phone number. It can be from any country without regional or continental exceptions; for example, if you want a South African number, you don't need to travel to the country to get it. You can create it right here in the U.S. 
This opens up opportunities for business development and communication since sometimes you have to use a phone number from a specific country to access necessary features. You can also create Tinder accounts from various countries and connect with people worldwide. 
Confidentiality
The primary function of burner numbers is to protect users' anonymity. It is unnecessary to present identification to use this service, unlike when purchasing a replacement or additional SIM card. An email address is all that is required to sign up for service in most cases and afterward, the service can be accessed by anyone who wants it.
A disposable phone number cannot be traced back to its owner, nor can it receive marketing calls or texts. There is no way for individuals to access your personal information after registering your account. Such a phone number cannot be linked to a specific individual, so it provides the highest level of anonymity possible. You can create your Tinder account in confidence. 
Tips to Secure Your Privacy on Tinder 
Tinder takes a lot of precautions to protect the privacy of its users. It doesn't hurt to make sure you're even more secure, though, especially if the stakes are high if people find out you use Tinder. These tips can help you remain secure on the platform while having fun. 
Use a secondary or fake registration number instead of your Google or Facebook account. 
Don't link your other accounts, such as Spotify and Instagram. 
Don't reveal your actual location. Always remember to adjust your "Current Location" to a place that is not near your home. 
Adjust the permissions on your phone to ensure Tinder only access necessary things. 
Get Tinder Verification Code Online.
Remember that you are the first step in making sure your information is kept safe and your privacy is secured. It's vital that you do your due diligence before venturing into unknown territory.
How to Get Fake Phone Numbers 
One of the primary reasons for getting fake phone numbers is to verify the two-factor verification since Tinder requires that to ensure your account is legit. You could bypass the 2FA phone number online and receive a Google SMS verification code online, but it is advisable to get a fake phone number to use instead. 
Tardigrada provides temporary phone numbers you can use to receive SMS or verification codes. We've been operational since 2020 and our services are available worldwide. Your privacy is our priority.